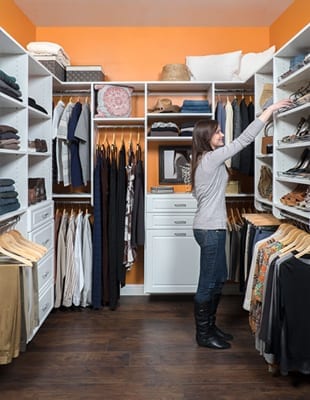 Space Age Shelving and Design has provided quality storage solutions for your home or your business since 1987. We offer a wide selection of custom storage products to help you organize your life.
We are proud to service Cambridge, Kitchener, Waterloo, Woodstock, Stratford, Guelph, Fergus, Acton, Campbellville, Ancaster, Brantford and the surrounding areas.
Our Guarantee
Space Age Shelving and Design looks forward to helping you design a custom storage solution to complete your storage needs. Whether you desire that custom dream closet, a simple kid's closet or playroom, party room, basement garage or even your condo storage locker, we have a product that can help you better organize your life. Over the years we like to say we've seen it all and we continually strive to find a solution a storage solution for your unique situation.